Dr.Venkatesan V.
Tel: ; Cell:
Email: venkatcmfri@yahoo.co.in,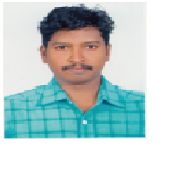 Focus of Research
:
Cephalopod fisheries
Bivalve mariculture
Gastropod fisheries
Background
:
After taking masters in Aquaculture (Mari culture) in 2001 and PhD in Bigfin Squid Biology and Fisheries in 2012. I am working in CMFRI since 2004 on molluscan fisheries and mariculture. I have worked on understanding cephalopod and gastropod biology and fisheries. In mollusc mariculture, I have contributed to the growth of commercial bivalve mariculture in kerala, India.
Education
:
PhD 2012 Marine Biology, Annamalai University
MFSc 2001 Mariculture, Central Institute of Fisheries Education
BFSc 1999 Fish & Fisheries Science, TANUVAS University
Current Research Projects
| | | |
| --- | --- | --- |
| No | Title | Funded By |
| 1 | Development of Fishery Management Plans for sustaining Marine Fisheries of Kerala and Lakshadweep | CMFRI |
| 2 | Development of Fishery Management Plans (FMPs) for the bivalve fisheries of India | CMFRI |
| 3 | Evaluation of ornamental gastropod fisheries in India and Assessment of shell craft industry | CMFRI |