Dr.Rema Madhu
Tel: ; Cell:
Email: rema.madhu@rediffmail.com,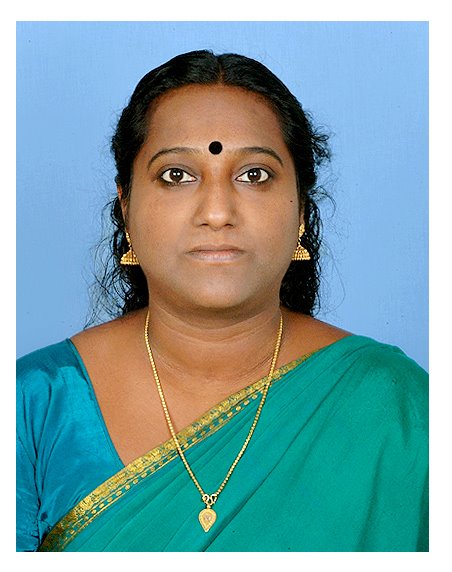 Focus of Research
:
Marine ornamental fish breeding and larval rearing
Marine food fish breeding and larval rearing
Open sea Cage culture
Live feed culture
Background
:
After taking MSc in Mariculture in 1991, upon selection in ARS, I served as scientist in Central Agricultural Research Institute, Andaman & Nicobar Islands during 1995 to 2005 in various capacities. Took PhD in Zoology (Fish Biology of Marine Ornamental Fish) in 2005. Joined as Senior Scientist in CMFRI, Kochi during September 1995. Currently working as Principal Scientist in Mariculture division, CMFRI, Kochi. I have contributed for the development of captive breeding and larval rearing technologies for 12 species of marine ornamental fishes and also working on live feed culture, open sea cage culture and breeding of marine foodfishes.
Education
:
Ph D 2005 Zoology (Fish Biology), Dr. B.R. Ambedkar University, Agra .
M Sc 1991 Mariculture, Cochin University of Science & Technology.
BSc 1989 Zoology, Mahatma Gandhi University.
Current Research Projects
| | | |
| --- | --- | --- |
| No | Title | Funded By |
| 1 | Development and standardization of seed production technologies of selected high value finfishes and shellfishes | CMFRI |
| 2 | Innovations in sea cage farming and coastal Mariculture | CMFRI |
| 3 | Seed production in Agricultural crops and Fisheries.(ERP/DSR/1CAR/01) | ICAR |
| 4 | Derivation and characterization of embryonic (ES) and induced pluripotent (iPS) stem cell from selected marine fish species aimed at mariculture/conservation. | CMFRI |
Awards & Recognitions
:
Junior Research Fellowship of ICAR, 1989-1991.
Member of Advisory board of American Bio Geography (ABI), USA .
Commendation certificate for NATP project
Best 5 Publications
:
1. Rema Madhu and Madhu, K and Retheesh, T (2012) Life history pathways in false clown Amphiprion ocellaris Cuvier, 1830: A journey from egg to adult under captive condition. Journal of the Marine Biological Association of India, 54 (1). pp. 77-90.
2. Rema Madhu and Madhu, K and Venugopal, K M (2010) Sex change of hatchery produced Amphiprion ocellaris: Influence of mating system removal on gonad maturation and nesting success. Journal of the Marine Biological Association of India, 52 (1). pp. 62-69.
3. Madhu, K and Rema Madhu, and Venugopal, K M (2009) Acclimation and growth of hatchery produced false clown Amphiprion ocellaris to natural and surrogate anemones. Journal of the Marine Biological Association of India, 51 (1). pp. 205-210.
4. Rema Madhu, and Madhu,K and Krishnan,L and Gopakumar,G and Rajagopalan,M and Ignatius, Boby (2008) Larvi-feed Culture for Seed Production of Ornamentals Fishes. In: Ornamental Fish Breeding, Farming and Trade. Kurup, B Madhusoodana and Boopendranath, M R and Ravindran, K and Banu, Saira and Nair, A Gopalakrishnan,(eds.) Department of Fisheries, Thiruvananthapuram, pp. 147-154.
5. Rema Madhu and Madhu, K (2007) Occurrence of anemonefishes and host sea anemones in Andaman and Nicobar Islands. Journal of the Marine Biological Association of India, 49 (2). pp. 118-126.